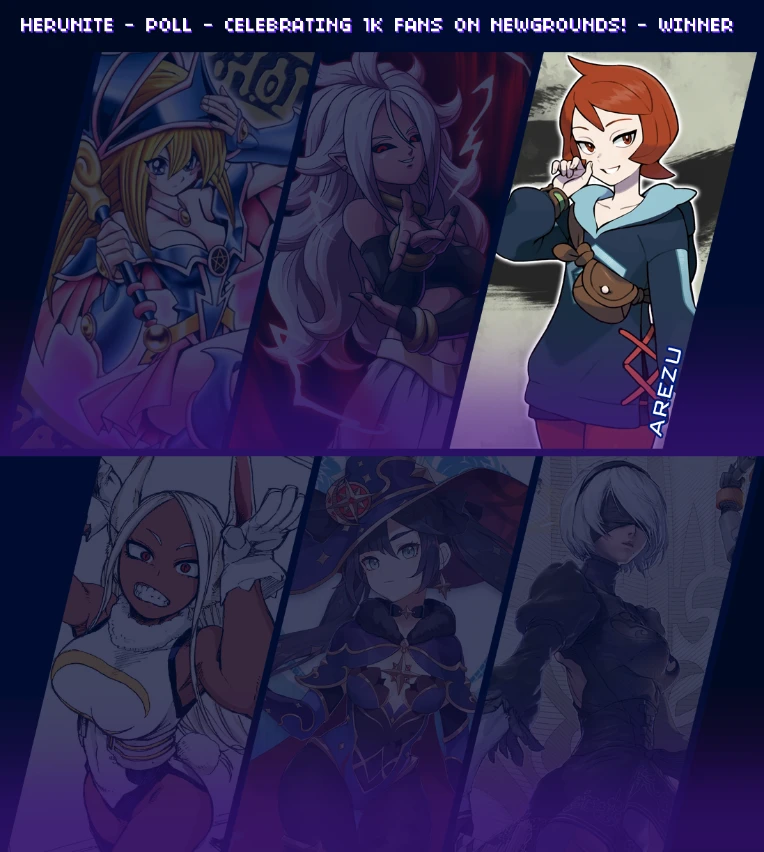 Poll winner! Arezu!
By one whole ass point! Though Arezu was leading for a much longer duration, Dark Magician Girl got a surge at the end. Mirko and Majin Android 21 were doing very good at the beginning but lost their lead.
Thanks for voting! Here's to 2k!
--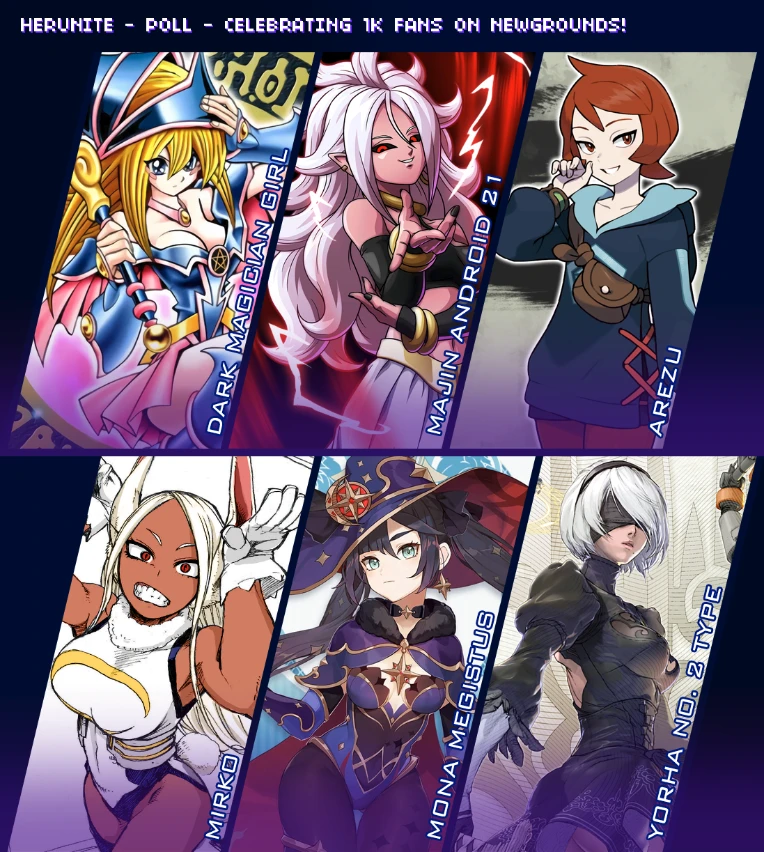 We did it! We have reached 1k fans on Newgrounds!
Which means public poll time!
Vote here - http://poll-maker.com/poll4345770x09cD4540-136
You can vote for more than 1 option. Thank you for your support!
(I had to do a new poll graphic since Twitter has been butchering my old one with the new cropping method haha.)