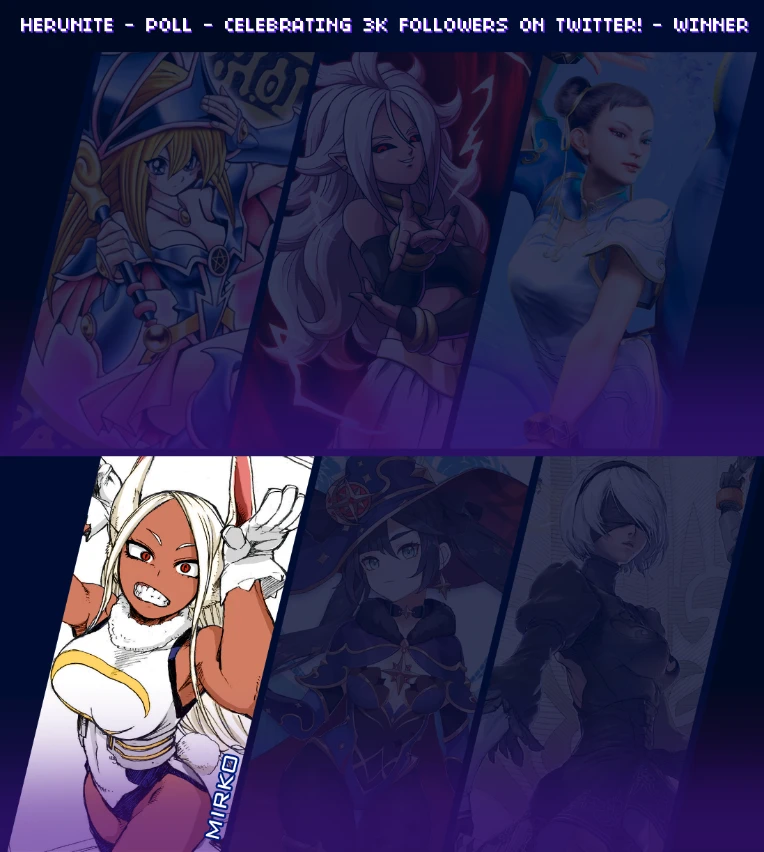 Poll winner! Mirko!
View results - https://poll-maker.com/resultsQC5HCOXDQ#tab-2
By one point again! Chun-Li had the lead for a long time but Mirko picked it up at the end. Lots of cheating this time around, but I was able to stop most of it (hopefully)
--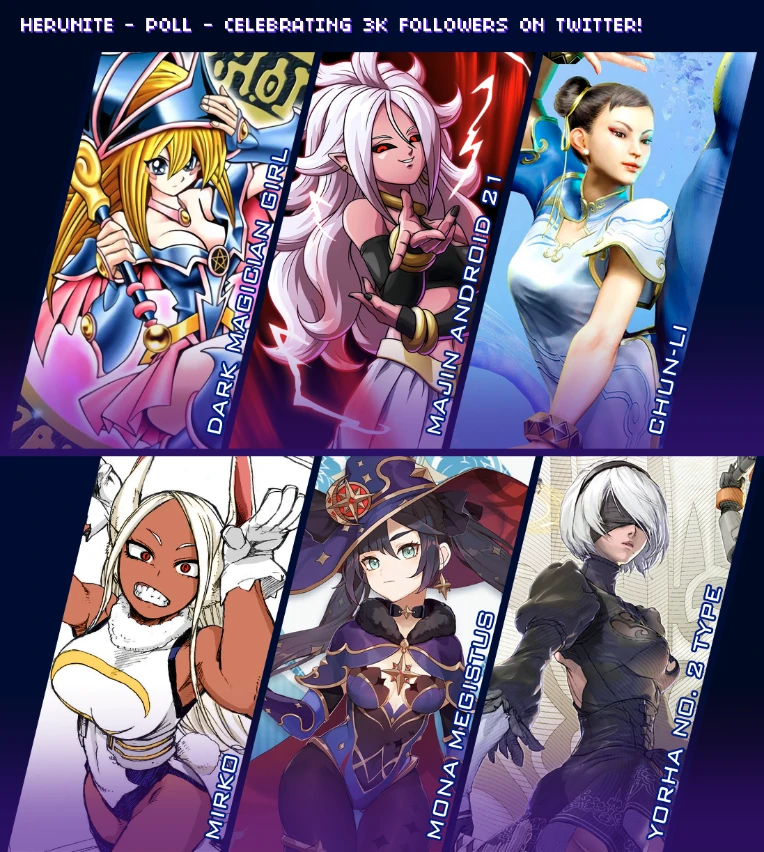 At long last, 3k followers on Twitter!
As per tradition, we get a public poll!
Vote here - https://poll-maker.com/QC5HCOXDQ
The previous poll did so well that I'm giving them a chance again, minus the previous winner.
You can vote for more than 1 option. Thank you all for the support!